Continuing Education Credits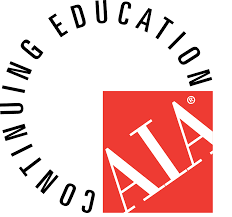 Our AIANY boat tours offer Architecture Continuing Education Credits! Architects, Urban Planners, Engineers, Landscape Architects.…Need to fulfill your professional continuing education requirements?
When you join an AIANY AROUND MANHATTAN BOAT TOUR you can receive up to 1.5 to 2.5 AIACES LU/HSW, provided through the American Institute of Architects New York Chapter. We offer the following, regularly scheduled, architecture boat tours:
AIANY Around Manhattan: NYC Architecture (AIA CES 2.5 LU/HSW)
AIANY Around Manhattan: Bridges & Infrastructure (AIACES 2.5 LU/HSW)
AIANY Lower Manhattan Architecture (AIA CES 1.5 LU/HSW)
AIANY Architecture and the lights of Gotham (AIA CES 2 LU/HSW)
AIANY Urban Ecology Tour (AIA CES 2 LU/HSW)
AIANY Industrial Waterfront Tour into Freshkills Park (AIA CES 2.5 LU/HSW)
Over the last 4 years hundreds of architects, engineers & landscape architects have come aboard our yachts Manhattan, Manhattan II, Kingston and Full Moon to hear detailed narration and insights. We focus on NYC's Architecture, parks and infrastructure. These tours explores themes of post-industrial re-zoning, rising sea levels and ecologically driven waterfront planning.
Highlights include:
Post Sandy resiliency planning to better safeguard infrastructure against storm surge and rising sea levels.
Recent "starchitecture" towers by leading international and local architects including Frank Gehry, FAIA, & Jean Nouvel.
The adaptation of the Highline as an elevated park and its role in the development of West Chelsea and Hudson Yards.
Architect Louis Kahn's FDR Four Freedoms Park — completed in 2012 on architecturally rich Roosevelt Island.
NYC's engineering masterpieces: the Brooklyn and George Washington Bridges, tunnel ventilators as well as lesser known "swing bridges" along the Harlem River.
Individual landmarks from distinct periods of New York's development including the City Beautiful era's Beaux Arts monuments and Art Deco spires.
Urban Renewal superblocks and public housing along the East & Harlem Rivers.
All design professionals, other than licensed architects, must confirm whether these AIACES credits are accepted by their profession's governing entities.
Learn more about Private Architecture tours.
Learn more about Public Architecture tours.