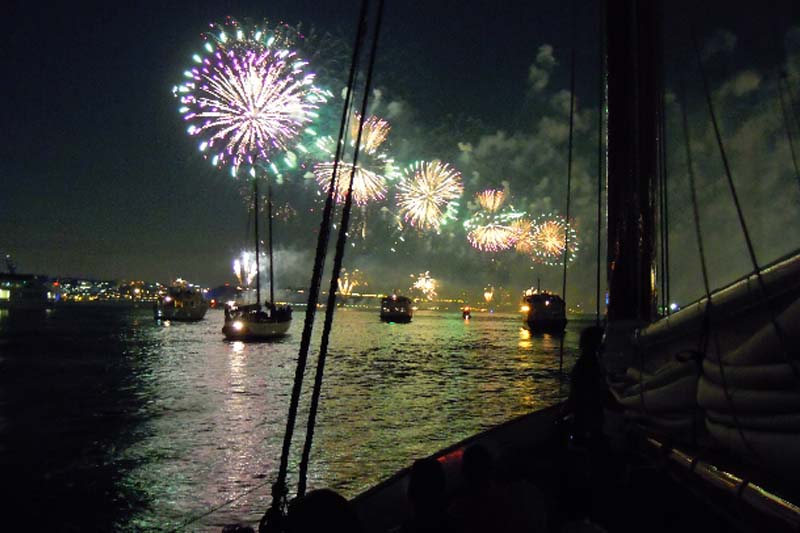 Join us on one of our classic style yachts to celebrate our national independence! Cruise out into NY Harbor and watch these bursts of color twinkle into the night. Bring your family and friends aboard one of our luxury boats and get a up close view of both the Statue of Liberty and the Macy's Day Fireworks.
Food and Drink are included in the price.
Click here to choose which boat!
FULL DAY CRUISE TO BEAR MOUNTAIN
Dates and tickets have been released for our day trip up the Hudson River to Bear Mountain State Park. Escape the city for the day aboard the luxury yacht Manhattan. Breathe in the fresh air of the Hudson Valley and spend quality time with a group of friends or a loved one. When arriving choose your activity whether it be going for a hike, grabbing a canoe or a visit to the zoo . Food is served on both legs of the cruise.