Spend this Memorial Day weekend out on the water with us! Whether you jump aboard for a cruise up the Hudson River to Bear
Mountain for some hiking and canoeing or sail with us out to the Statue of Liberty, it is sure to be a fun filled day. Soak up the sun and the deep history on our Military History Tour as you cruise around this famous Harbor. Sip on Champagne as you sail aboard one of our stunning schooners. Start your summer off with joining us on Memorial Day Weekend and cruise into it with style.
Looking for some other fun things to do? Join us the second weekend of June to kick off our City Lights Jazz sail aboard the Schooner America 2.0 or step aboard the luxury yacht Manhattan II for our brand new Live Irish Music Cruise! Whatever it is that you are looking to do we will have the perfect solution on one of our cruises.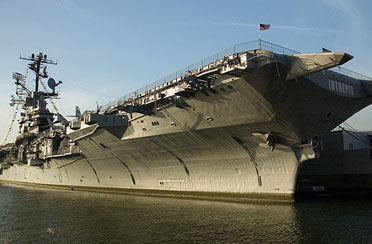 Military History Tour of New York Harbor
In honor of our National Holiday Weekends, Classic Harbor Line and Turnstile Tours have teamed up to offer a special series of Naval Harbor History Tours! Join us on Memorial Day Weekend (and Fleet Week), for a special, in-depth tour of our rich harbor-related war history. This special 2.5-hour tour will explore the military history of New York Harbor from the Revolutionary War to today, with special emphasis on the role of the port in World War II. We will visit historic military sites, monuments, fortifications and see historic and modern fighting ships up close (especially during Fleet Week).
Duration: 2.5 hrs
Boat: Manhattan
Cost: Adult $68
Full Day Cruise to Bear Mountain and Back
This 9 hour full day event starts with a 3 hour north bound leg from Chelsea Piers to Bear Mountain State Park. Once there, guests have 3 hours to themselves to explore the park: visit the Trailside Zoo, take a stroll or a row around Lake Hessian, or hike up Bear Mountain for breath-taking views of the Hudson River valley!
Our classic open breakfast buffet includes fresh local bagels and pastries, seasonal fruit, a Gluten free waffle station, fresh quiche & sausage, smoked salmon with capers, red onion and dill, coffee, juice & tea. The down-river picnic includes a selection of hot entrees consisting of gourmet pork bratwurst, and spicy cheddar wurst from NYs Schaller and Weber or BBQ marinated Chicken, sides include sauerkraut with apple and onion, chefs potato salad, kale salad with blue cheese and dried cranberries and a vegetarian pasta. Snacks are provided for your hike in the park!
Special note: This event is usually scheduled on holiday weekends.
The Bear Mountain Cruise can be purchased at a reduced rate excluding food at $122. To obtain these tickets call 212.627.1825 Opt 4
Duration: 9 hrs
Boat: Manhattan
Cost: Adult $182 | Child $98
Around Manhattan Brunch Cruise
Join us for our famous leisurely weekend brunch! Our "cruisine" is packed with delicious foods & fresh baked goods! Our chef is aboard throughout the cruise, refreshing the buffet with fresh baked quiche, sausages, a spiral ham, spring salad, bagel & lox station, and waffle station. Guests are treated to a complimentary Bloody Mary or Mimosa as well! View the sites and enjoy a lightly narrated tour from the Manhattan's climate controlled, glass observatory.
"This Cruise can be purchased at a reduced rate excluding food at $68. To obtain these tickets call 212.627.1825 Opt 4."
Duration: 2.75 hrs
Boat: Manhattan
Cost: Adult $108 | Child $64
Live Irish Music Cruise
Cruise New York City's famous harbor aboard the 1920s-style yacht *Manhattan* or *Manhattan II* while listening to live Irish music by the well traveled band: Sláinte. (Sláinte (slahn-chuh): Irishspeak for Cheers!) On this 2 hour rockin cruise you may hear anything from classic old Irish tunes, to Dropkick Murphy covers (and anything in between) and are sure to have a once in a life time experience. Take in the sites that this city has to offer while enjoying this fun and entertaining cruise.
Duration: 2 hrs
Boat: Manhattan or Manhattan II
Cost: Adult $66
Live Jazz City Lights Sail
Join us for a magical evening of live jazz aboard the decks of our stunning 105 foot schooner. Sit back and relax with a glass of Champagne in hand and glide through the darkness of NY Harbor with the twinkling skyline as your backdrop. This sail is perfect for date night or a group of friends looking to do something unique.
Duration: 1.75 hrs
Boat: Schooner America 2.0
Cost: 56.00